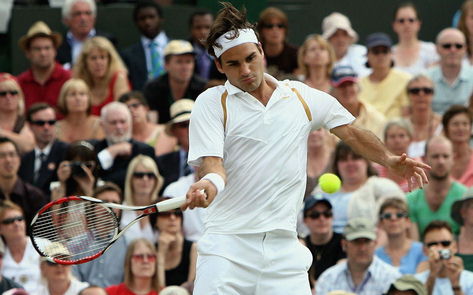 It looked like things might go the other way when Federer was down 15-40 on serve twice on in the fifth set. But the defending champion found another gear in the last few games to add a fifth straight Wimbledon crown to his impressive list of accomplishments.
This was a very entertaining match that really could have gone either way. It's a treat to see a rivalry like this develop. My hope is that Rafa takes the level of play he has shown on grass into the summer hard court season and the U.S. Open, where he has yet to have had the same impact he's had at Roland Garros and the All-England Club.
I am always struck how graceful these two athletes are in victory and defeat, too. They are both a credit to the game.
Oh, man, do I love this sport!