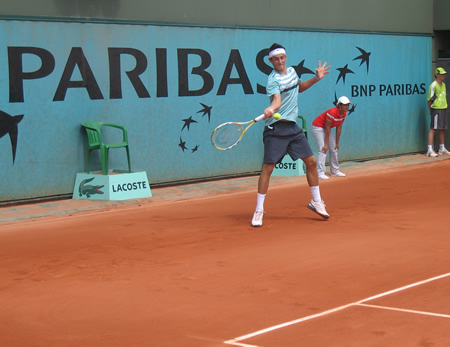 One of the nice features of Grand Slam tournaments is the ability to watch the junior competitions, which are far off the radar of most spectators. For example, this afternoon I was one of just a few dozen on Court 3 watching Bernard Tomic (above), a 16-year-old Australian seeded second in the boys' singles and already tapped to be a top player in the world in the years ahead.
By the way, here are some photos I took of another 16-year-old phenom at the All-England Club in 2003: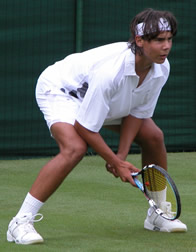 He is currently ranked #1 in the world, incidentally.