Boston To Bermuda
I arrived in Bermuda a short while ago. The island is beautiful: the first thing a visitor sees is sparkling clear bright blue water next to the airport. It's quite hot here, without being stifling.
The flight down was a breeze. We were in the air not much more than 90 minutes, I think. I had a row of seats to myself, so there was plenty of space to stretch out a bit. The journey was made easier by my recent acquisition of the Bose QuietComfort 2 headphones, which effectively cancel the background rumble of the jet. While they are pricey, the sound quality is excellent.

The other new toy I put through its paces on the plane was my portable DVD player: the Panasonic LS-55. It boasts 10+ hours of play on a single battery charge, which is enough to watch the entire Lord of the Rings trilogy on a long intercontinental flight!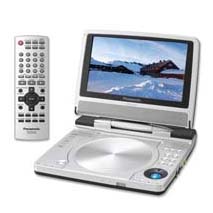 I am about to head out to rent a scooter for the length of my stay here, as it's the most practical way to get around. More about Bermuda later.